Rags to Riches
Jun 4, 2017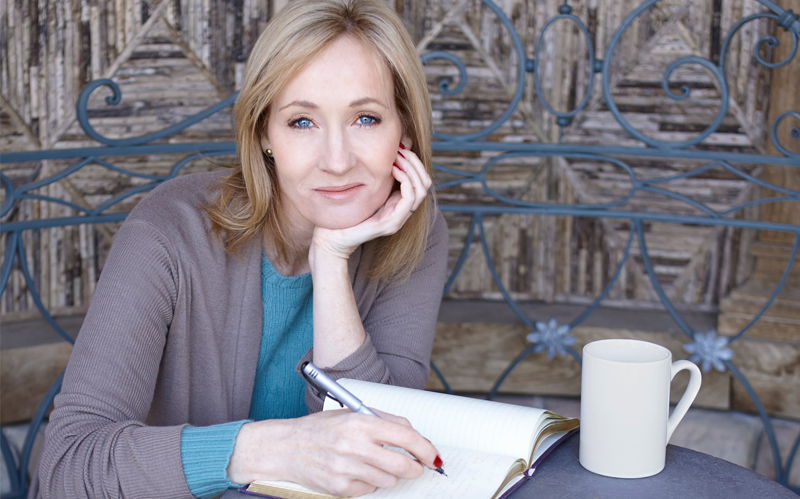 J.K. Rowling is the author of a book series that has been translated into 73 languages and sold millions of copies around the world, but she said, "by every usual standard, I was the biggest failure I knew." So why does someone so successful admit to once being a failure?

The shocking death of her mother ceased her writing after soon creating the idea for Harry Potter. Rowling sank into a deep, grieving depression, getting little to nothing accomplished in that time. Hoping to dig herself out of grievance, she took a job teaching English in Portugal for a year. She set the goal of having the first Harry Potter book done by the time she returned from Portugal, but things did not go as planned.
J.K. Rowling failed to work on the book, but also ended up in a failed marriage with a baby daughter she now had to raise alone. She had no job, no finished books and two mouths to feed. As she struggled with depression, and raising a child on her own while living off meager unemployment benefits, she began to continue to work on her book.
When Rowling finally finished the first three chapters, she sent the manuscript off to a publisher who quickly passed on the project. She sent it to another publisher. Again, the answer was no. After sending her manuscript to 12 different publishers and getting rejected by every single one, Rowling began losing confidence in her book. Her mailbox filled up with rejection letters, but she didn't let it stop her.
Finally, the editor at Bloomsbury Publishing company sat down to read the manuscript, as well as the editor's young daughter. The little girl loved the opening chapters. This made the publisher agree to publish Rowling's novel. But although it was getting published, she should still get a day job, because she wouldn't make any money writing children's books. Once Harry Potter and the Sorcerer's Stone was published, she proved everyone wrong.
J.K. Rowling went from being a jobless single mother living off unemployment benefits to one of the best-selling authors of all time. She faced rejection but constantly strived for success. She worked hard before being noticed. To this day, the Harry Potter series has earned over $400 million in book sales, and the last movie alone earned $476 million dollars in ticket sales... on opening weekend! She was the first female to become a billionaire author. J.K Rowling is a true example of rags to riches, and to never give up on something you believe in.
comments powered by