Bruce Lee
Oct 22, 2017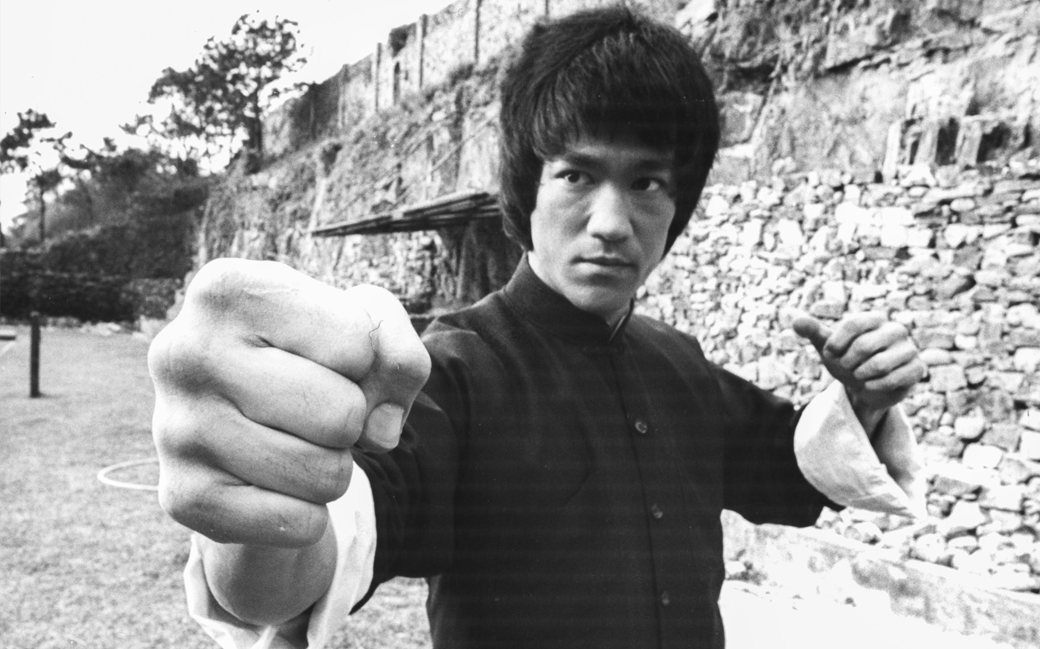 Lee Jun-fan was born on November 27, 1940 in Chinatown, San Francisco and later became known was "Bruce Lee." Lee is best known for being a martial artist, film director, actor and philosopher. When he was only 3 months old, his parents returned to Hong Kong, where he was raised. He is the fourth of five children. After getting involved in a few street fights, Lees parents decided it would be best if he learned martial arts. He then trained with Yip Man and Wong Shun Leung privately in 1955. Getting into more street fights where police were called, Lee's father decided it would be best for him to leave Hong Kong and go to the United States and live with his sister. He later moved to Seattle and started working for Ruby Chow as a live-in waiter at her restaurant.
In 1961, Bruce Lee enrolled at the University of Washington where he majored in drama. Here at school, he met Linda Emery, whom he later married. The two welcomed children Brandon and Shannon. Lee opened his first martial arts school In Seattle and named it Lee Jun Fan Gung Fu Institute. In 1964, Bruce Lee dropped out of college and moved to Oakland to live with a well-known martial arts trainer, James Yimm Lee. Later that year he appeared in the Long Beach International Karate Championship. Lee had defeated an unnamed challenger.
Eventually Bruce Lee started acting. He landed a few small roles on the big screen. Producer Fred Weintraub told Lee to return to Hong Kong and do movies there. Lee later signed a contract to star in films produced by Golden Harvest. His first leading role was in The Big Boss in 1971 which was a huge success. A year later he started working on his fourth golden harvest film.
Bruce Lee died in 1973, only six days before the release of his movie Enter the Dragon. To this day, Enter the Dragon has made over $200 million worldwide. On May 10, 1973 Bruce Lee collapsed and suffered from seizures. He was diagnosed with cerebral edema. Two months later it happened again, and Lee was pronounced dead at 32 years old. Lees brain was swollen. He was suffering from a headache and when he took medication, he didn't realize he was allergic to it. His death was ruled "death by misadventure."
Bruce Lee was named one of the 100 most influential people by Time Magazine. In April 2013, he was awarded the Founders Award at the Asian Awards. Bruce lee is credited with changing the way Asians were presented in American films. In 1994 Bruce Lee received the Lifetime Achievement Award. To this day, Bruce Lee is one of the greatest martial Artists of all time.
comments powered by